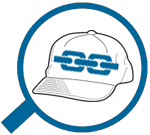 Link Building Campaigns

One of the most important factors in organic search engine rankings is your "link popularity". And chances are you don't know how popular your "links" are. Clear Stage will take care of that for you.

Clear Stage will use only white-hat SEO techniques to help research and target sites with the goal of increasing the number of quality links coming to your site.