Digital Strategy Consultations:


Whether you are a B2C company looking to increase your sales or a B2B company looking to increase sales lead volume and quality, ClearStage will customize our work to exceed your needs.

• Strategy Audits
• Demand Generation
• E-commerce Consulting
• Attribution Model Formation
• Funnel Analysis
• Performance Marketing
• Growth Hacking
• Mobile App Marketing





Digital Marketing Services:


In addition to revamping your demand generation and sales strategies, ClearStage provides digital marketing services to increase your digital sales and customer acquisition volume.


---

Search Engine Marketing

Whether your marketing needs involve driving sales or increasing brand awareness for lower funnel conversions, ClearStage focuses on attaining the best possible ROI for you. Through our audience segmentation, in-depth keyword research and bidding strategies, we'll find affordable traffic to your business that you might not have thought possible.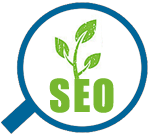 Search Engine Optimization


With each site design, you need to factor in the "searchability" of your site. ClearStage will work with your marketing and development teams to increase the likelihood of better search rankings while preserving the design, feel and intent of your site.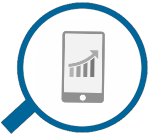 Mobile Marketing

Whether you are looking to increase installs of your app or improve overall sales performance through mobile-first advertising, we will develop a plan that works for you. Our expert experience with Apple Search, Google UAC and Appsflyer will ensure top performance.




Google Shopping and Amazon AMS


If you are selling a product online and not using Google Shopping and Amazon AMS, you are at a serious disadvantage. In any Google search for a product, you will find all the top positions occupied by Google Shopping Ads. As Amazon owns over 50% of the US ecommerce market share, getting potential customers to view your products on Amazon is crucial.

ClearStage will work with you to setup and optimize your Google Shopping and Amazon AMS campaigns to grow your sales immediately.



YouTube Marketing


If you aren't already part of the 62% of businesses that are using YouTube for their marketing efforts, it's time to get started. We will work with you to not only produce effective video content to engage with potential customers, but we will also devise marketing campaigns on Google Ads and Facebook to increase your audience share and exposure.


Display Advertising


Display advertising and retargeting efforts have changed the way customers engage with brands. Google's Display Ad Network reaches 90% of global internet users. ClearStage will create effective display advertising strategies across the top display networks such as Google and Adroll, while devising programmatic strategies to reach the most targeted audience.



Social Media Marketing & Community Building


Are your organic social pages keeping your followers engaged with your products or services? Are you executing top-performing paid campaigns across Facebook, Instagram, LinkedIn, Twitter and Pinterest? We will audit your accounts and create new strategies to boost your direct sales, lead generation and consumer engagement to capitalize on building customer loyalty.


Search Engine Marketing Training
& Department Builds


Is your company currently outsourcing your search engine marketing campaigns to an agency and considering moving them in-house? Our consultation service will provide all the heavy lifting, to work with you to build a department of your own. We will train employees in the business of search engine marketing, while creating a system you will be able to grow on your own.